Why is there a used game industry? The arrival and growth of the used game stores 1990s to early 2000s
After baseball cards, the next 'collectible thing' was used and collectible video games. The new era of technology help produced video games frequently and created a secondary marketplace for older games. There were then many new game releases, and customers who finished a game would be willing to trade their games for a new or used game.
Since customers didn't know how much their games were worth, it was easy and convenient to sell their used games to the game store. The similarity that baseball cards and used games share is that it was missing an official marketplace for customers to know if the products are price-efficient. A guy named David Pomije from Minnesota saw the opportunity in the used game market and established Funoland. Funoland was doing so well that in 1998, Forbes listed it second place on the magazine's list of 100 of the fastest-growing companies.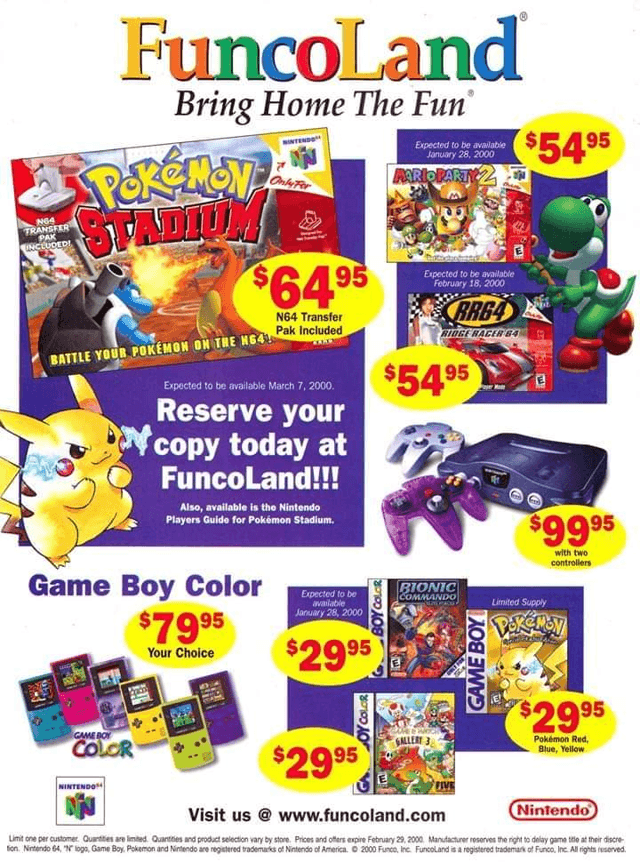 (If you want to read more about Funoland history and how it became Gamestop go here: FuncoLand History: The Company Behind Used Video Games written by Ernie Smith)
As a teen, my favorite store was Funoland. Funoland was the easiest place to buy video games and it was a fun place to play the demos. In the early 2000s, Funoland was merged with EB Games to become Gamestop.
1. 2010 to Present –  Gamestop business model will continue to decline because of decreasing consoles unit sales, weak pricing power, digital downloads, and used games are less valuable In the final 10 years, many retailers fought for survival but eventually failed. Specialized private equity groups operated in the retail industry like surgeons, but failed to revive retail stores. The days are getting darker and PE firms have recognized it is not worth saving the retail industry. Many retail giants have disappeared or greatly reduced in size. Millennial customers love their 90s nostalgia moments, but they are not going to shop at Gamestop because it is expensive, inconvenient, unethical, unauthentic. All niche communities are built on authenticity, it's the currency that GameStop lost many years ago.
Management is speculating that New Game console would recover sales in 2020. In the most recent 2019 quarter, GME's CEO was surprised by the steep sales decline. There is an oversupply of GameStop stores,new games and used games are so much cheaper everywhere else. Bullish investors believe Gamestop can automatically recover sales through the new gaming cycle.Over half of Gamestop console market opportunities disappeared between 2008 and 2020. 2008 total consoles sells were 90 Million consoles were sold Worldwide in 2008, but 2020 total estimated around 30M to 40M.
The Global Unit Sales of Current Generation Video Game Console in million units (2008 to 2017)Infogram.
Used games are less valuable each year and Download games are more popular each year. Used games remain a substantial income for GameStop, but its sales in that category have fallen every year since 2011. In 2019, Sony sold over half of its game sales came through downloads. Microsoft, Nintendo, and Google have invested heavily in online gaming.
Playstation 4 was released on Nov 15, 2013. GME stock from Nov 2013 to Nov 2017 is -67%
Gamestop supply chain and marketing are some of the worst in the retail industry. GameStop does not offer free shipping unless its over $50. The top competitors are upgrading their business with robotics, software, and logistics innovation.
Corporate culture is toxic and the business execution is mediocre. The gaming culture is really aware of Gamestop's misleading business practices. What will make Gamestop more successful than their competitors? I'm still searching for answers. If anyone told me they found Santa Clause on the North Pole, I would trust you before I ever believe in Gamestop's management plan.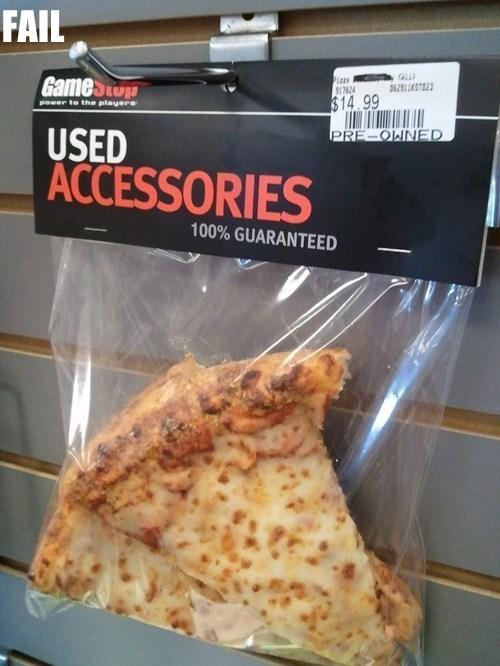 Weak Pricing Power– New and popular games are typically discounted 10% cheaper. If the games are not discounted, the customers can still earn 5% membership discounts from using the retailers' branded credit cards. Also, used games are cheaper on eBay, FB, and Craigslist.

GameStop cannot compete against cheaper alternatives. Major retailers are taking losses with their gaming discounts, with the promise that it builds brand loyalty and customers buy other higher-margin products to make up for it. Competitors are beating GameStop through pricing, convenience, and superior Omni channels. GameStop knows it cannot compete on price, so it makes up creative membership deals that will mislead customers into buying overpriced used games.
Used Cheap Games are recession-proof, not expensive used games Consumers will buy the cheapest alternatives in a recession, not overpay for discretionary goods. In an economic system where customers could use an extra buck, they would prefer to make $10 on eBay than to lose $10 at GameStop. GameStop trade-in value doesn't make economic sense to a consumer.  Gamestop will always offer a lower trade-in price, and then force the customers to buy merchandise that are typically 10% or more expensive than Walmart, eBay, and Amazon.
Low Trade-in value – Customers can get a better value from eBay, Facebook or Craigslist. There are multiple ways to sell and buy games online that are more convenient and price better.  The cost of shipping video games is really affordable, and you still make more money selling games on eBay than you would at Gamestop.

Not Convenient to drive to a game store – It's easy to find popular games from large retail spots when customers can drop by for other items. If customers are looking to buy video games, they aren't rushing to store for it. The supply of used video games is plentiful and fairly easy to find popular game titles from other marketplaces
Lack of Customer Service & Knowledge – GameStop has unrealistic sales goal and use the forceful sales tactic. Gamestop's innovation is making membership points misleading and confusing.
2. History of Poor Capital Allocation – Low ROIC, no investment in business and waste of share buybacks.
Aggressive Share buyback won't work – Since 2010, GameStop has had a Capital Allocation Strategy that wasted over $400 Million in Share Repurchase. This number doesn't take out the recent $120M shares buybacks from 2019. A company should simply buy back shares if it has ample funds to take care of the operations and the stock is selling at a large discount on a conservative calculated intrinsic value.  Gamestop will run out of cash by the remainder of the year, and it will depend on revolving high-interest credit to pay for their operations.
Liquidity Fallacy –If customers don't shop at GME, then Cash flow doesn't matter. Surly, Michael Burry understands liquidity and cash flow, he's one of the few investors that bet on the Real Estate liquidity crisis. But Burry and many other investors failed to see the cultural currency in the gaming community. Clients are the most important currency on GME balance sheet not USD dollars. Much like how Eddie Lambert said Sear's had enough liquidity to carry through a turnaround strategy, but customers were not shopping at Sears. Price-cutting can quickly stabilize a financial statement, cutting too much cost will deteriorate the customer's shopping experience. There are over 10,000 companies in the world, but Burry chose GameStop as one of his TOP ideas. I was initially shocked at his decision to buy GameStop, but I wasn't totally surprised. Many investors believe their skills and knowledge are transferable in a different industry.
Fallen ROIC since 2014 – GameStop ROIC has fallen every year since 2014. It had not made any significant investment in their business in the last four years.
3. Proposing unproven Strategies – gaming events, retro games, and merchandise will not replace the loss of used games revenue.
Store gaming events are not proven strategies – Management has not provided information that shows gaming store events could create profitability. Most GameStop stores are too small for hosting gaming events. Gamestop had a press release about their gaming events in Spring 2019, and it has been quiet ever since.  Gamestop probably most already failed its first gaming event attempt. The best gaming hosts in the industry are only mildly successful.
Increasing Retro and Rare Game sales will not stabilize revenue – Rare games sell on eBay at a much lower price than Gamestop trade-in value. Collectible Games will slow down the turnover inventory, it will take up shelf space from other products.
Shifting sales to nongaming merchandise will turn GameStop into another commodity store – GameStop owns the ThinkGeek store that sells nongaming merchandise and its sales are going down too. GameStop eliminated the position of Chief Operating Officer and in recent months has begun to switch some of its business models toward collectibles and trading merchandise. In other words, GameStop is basically converting its store into another failing business which is its sister brand ThinkGeek. GameStop best non selling items are BoobleHead that are made by Funko.  Gimmicky products like Bobbleheads are the beanie baby 2.0… Bobbleheads' are high-net income margins, but it doesn't add any value to GameStop. GameStop does get some foot traffic from Bobbleheads, socks, T-shirts, and other random merchandise, but total sales are not great enough to offset declining game sales. In the early 90s, Trading card stores attempted to switch from baseball cards to other popular merchandise, but eventually, the hobby store industry disappeared.

Gamestop is hoping for Collectibles to turnaround the company
Valuation Verdict:
GME at its best would be worth $5/Share, assuming a small decline of -2% revenue CAGR and an average 3% EBITDA Margin.    Bullish investors estimate GameStop valuation between $6 to $10, but it doesn't require complex math to explain GameStop's valuation. Analysts are overcompensating on complex valuation because they believe used video games can be a sustainable business model. The next 12 months will be critical for Gamestop to improve its revenue or else the stock price will take a nose dive. 
Gamestop has less than 1 year to prove to investors that they can stabilize and better sales. GameStop holds $290 million in cash and $419.4 million in debt. Gamestop had many years to turn round the company, it just burned through its cash to buy back a company that offers customer zero value. Buybacks are great if the company is greatly undervalued and if it receives enough funds to support both business operations and buybacks. In Gamestop case, it only has adequate money to pay down debt or buy back shares.
GME will drop to $3 again and become a penny stock in the next two years. Private Equity dry powder is at an all-time decade high, and there is still no offer for Gamestop. Based on the last 4 quarters, GME is projected to lose a minimal of $160M to $200M in 2020.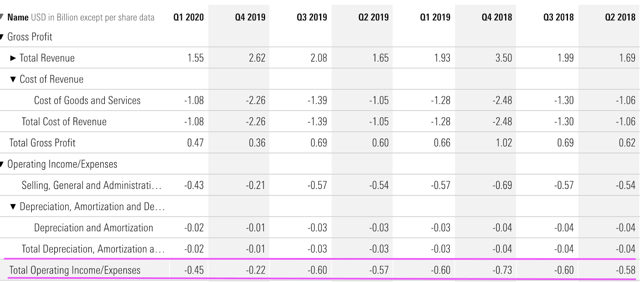 Conclusion:
The existence of Gamestop came from the void of the used game market. The industry has evolved and that used game void is available through multiple channels that offer cheaper prices and better value.
A new generation of game consoles is arriving later this year, buying GameStop sometime to hold out. The question remains, how much longer can GameStop business model remain relevant in a fast-growing digital distribution era? Get ready to Say Rest In Peace, GameStop will join it's non-innovative retail family members shortly.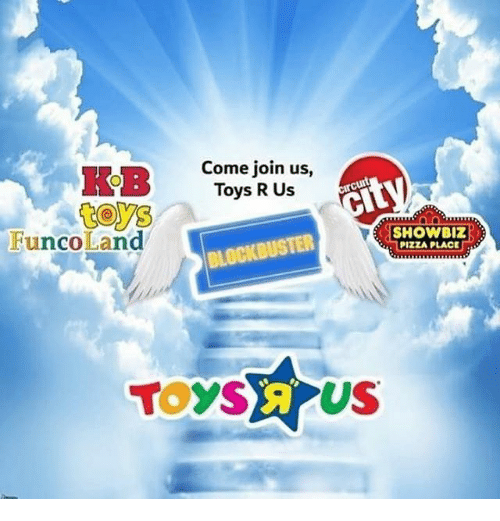 Can't stop, won't stop, Gamestop selling drops 'cause it, it gets down baby, it gets down baby
The GameStop, gameflop, and StockDrop