The stock market has been sluggish in recent weeks: the indexes are close to the lows of 2017 and 2018. The frightening news cycle and frenzied financial professionals believe that the stock market may fall even lower. Recent data and business closures demonstrate that a greater recession is possible. I believe that this recession, or the fear of such a recession, is positive for the U.S. economy. Let us not forget that we have already seen signs of life, in every economic recovery, to be greatly disappointed. No matter where the short-term equity market goes, the long-term strategy will always be effective. Two years from now, the stock market may still decline by 30%, but 20 years from now, the market will historically yield at least 10%.
As you probably know, research shows that professional investors have difficulty outperforming the market with stock selection. But as with any statistical data, be cautious about academic topics that have selected bias. Most of these data refer to professional investors as any person who can open a fund. Many well-connected or trust fund babies like Chelsea Clinton's husband (Marc Mezvinsky) always underperform the market. Pension and endowment funds received 80 cents for every $1 invested by Marc Mezvinsky. Most of these professionals are rich enough to use their capital or well enough connected to collect money from close networks. These affluent and connected professional groups rarely perform the required investment due diligence. Buffet famously said, "Wall Street is the only place that people ride to in a Rolls Royce to get advice from those who take the subway."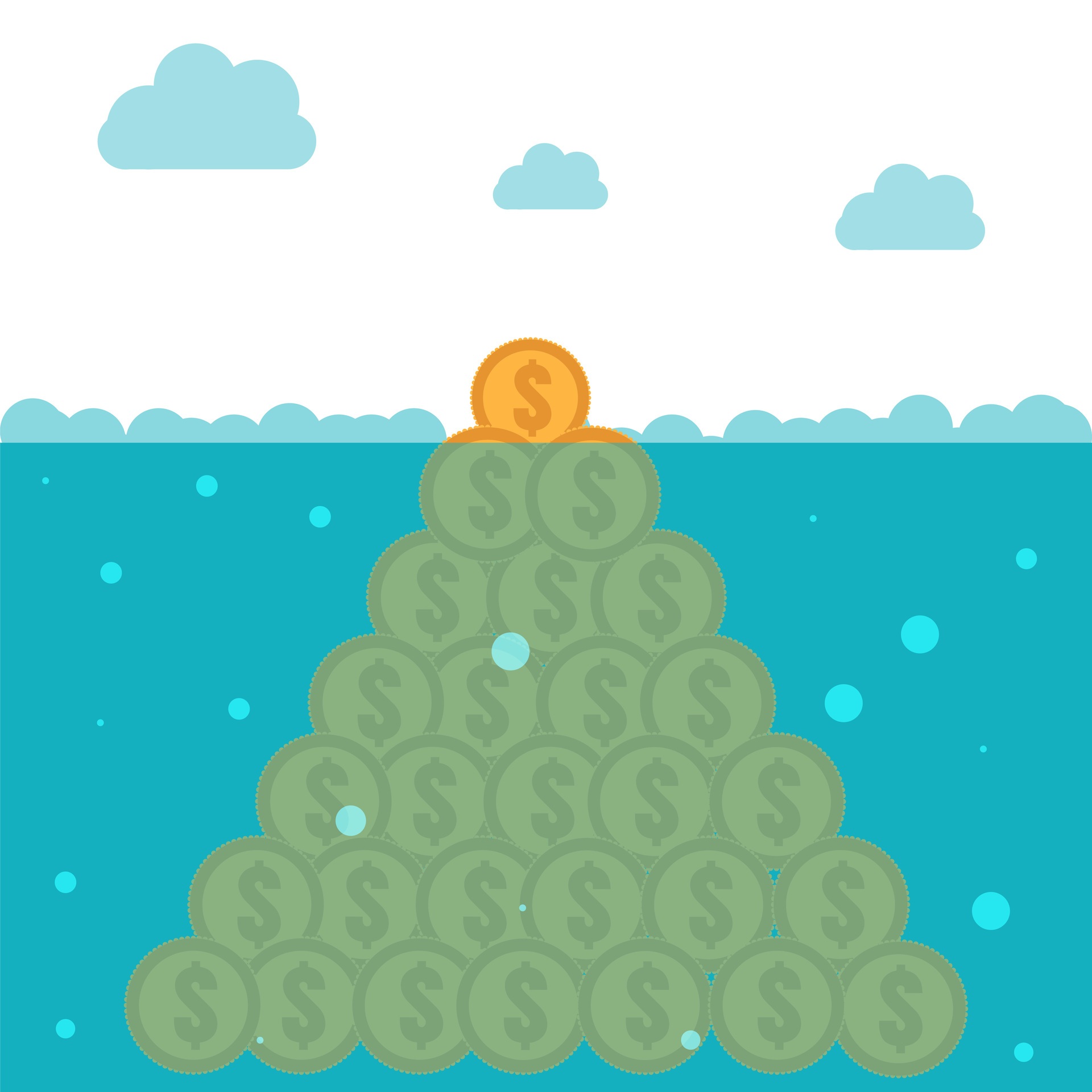 In this regard, there are many hidden costs to stock-picking. For example, in 2017 more retail investors bought REIT stocks because it was an outperforming the index average. The Real Estate Investment Trusts (REITs) were the best performing industry from 2010 to 2017,the entire industry quickly turned into one of the worst investment opportunities during and after the crash. Malls were a major industry to buy between the 1970s and late 1990s; most developers focus their efforts to build out malls that are quickly becoming empty shells and debt load. If you didn't know much of this real estate information before reading this post, then you are one of these stock pickers that are at risk of losing money.
Nevertheless, too many people consider themselves a stock-picking genius. The majority of people will be smart enough to invest, but being smart does not offset a higher return. Being a business-orientated or entrepreneurial individual doesn't make you more qualified as an investor either. Being an investor is a profession, such as being a firefighter. If your house is on fire, the least qualified person to save your house from fire – it's you.
Anyone can learn about fire safety, but that doesn't mean they have the knowledge to use that information to save themselves from a fire.
Many people are unwilling to apply due diligence to investments. Anybody can outperform for a few years in a bullish time. The common characteristics of retail stock pickers are individuals who lack financial skills, often have short-term benefits in their portfolio, and lack of long-term stocks.
What are the other hidden fees of stock picking? I called it the T&T problems Time & Taxes
The first cost is Time. If you have little knowledge and try to spend time learning, then you are racing against the clock against someone that is simply more knowledgeable and prepared. Novice investors spend time choosing stocks and never learn more about their investment through due diligence. Studying makes you informative, but it's a long process before you get really knowledgeable to execute an investment. Knowledge originates primarily from information and experience.
Everyone on the internet is informed about politics, but not everyone is knowledgeable. If TV ran the news on Biology and Chemistry 24/7, like political news, we would all feel like we can discuss science topics like we are all Ph.D. Scientists. I have another blog which is going to talk about the difference of being informed and knowledgeable. If you continue to choose stocks without being fully informed, you will underperform the market by 5% or more per year (50% in potential missed earnings over 10 years)
The second cost is Tax, if you're trading in a taxable account. The gap between short- and long-term capital gains is significant. When trading shares, it may be tempting to exit positions, particularly well after just a few months. Trading often leads to greater tax costs and I avoid it. Capital tax gain taxes are 0 to 20% vs income taxes that can be about 25% to 40%. Consider the amount of money you will leave on the table if you pay income tax on your investment performance. My investment strategy is to target long term positions over short term capital gains. Most people are thrilled to receive short-term profit (but they don't realize that they pay income taxes on it).
Taxes and time can seriously erode performance, particularly for high-frequency stock traders in higher tax brackets. Most economic research studies show these and other mistakes made by the ordinary investor can reduce returns by 4% or more a year relative to a stock index (which hasn't included the short-term tax fees).